Amazing People World
"The first 5 minutes of a class are vital in engaging the attention of students."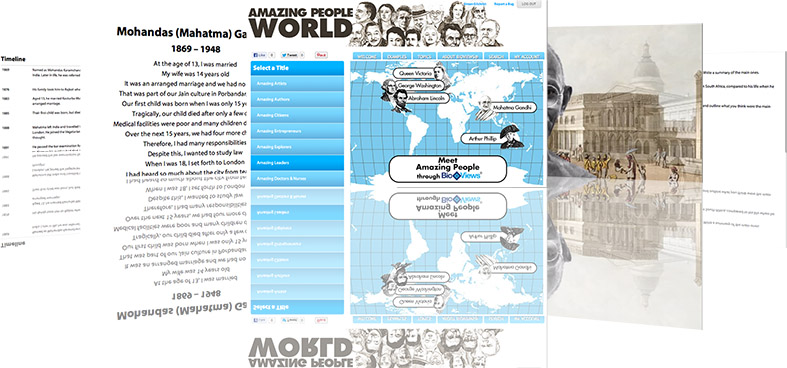 Would you like to turn your classroom into a sizzling 'edu-tainment' center?
Would you like to have William Shakespeare, Florence Nightingale, Abraham Lincoln, Charles Darwin and Louis Armstrong, speak directly to your students via avatar?
Would you like to use tried and tested resources that bring inspiration to the core of the classroom?
Would you like to use a direct-to-classroom resource that enables you to provide students with multi-media educational activities?
Would you like to personalize topics by connecting students with the people behind them?
Would you like access to a unique teacher toolkit packed with activities, plenaries and starters that provide entertaining ways to springboard into curriculum subjects?
Take a look at how students at Castle Vale School in the UK, responded, having 'met' Christopher Columbus in their classroom via Amazing People World.