Contact the Amazing People Club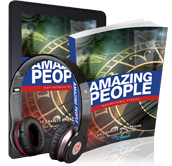 If you have questions or would like to find out more about the series, please CONTACT US.
If you're interested in partnering with The Amazing People Club, we'd love to hear from you. Our unique content and the BioView® concept have potential in a wide range of areas including:
Publishing – The Amazing People and City BioViews® are available for publishing ventures in print and digital formats.
Education – As educational tools, BioViews® provide an innovative and interactive way to learn.
Brand Support – Our products are available under license for customized publications linked to specific industries or corporate brands. Our materials can be made available under a theme, such as innovation or health management.
Leisure and Tourism – BioViews® hold a huge potential within the leisure and tourism arena as part of a city tour, exhibition or in-flight entertainment.
If you'd like to discuss available Rights and License opportunities, please contact Frances Corcoran –
frances@amazingpeopleclub.com
.