Amazing Business People - Volume 1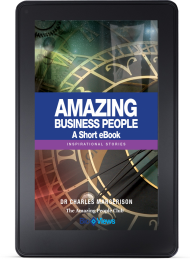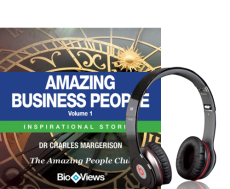 Description
By Dr Charles Margerison
Business makes the world go round. This inspirational audio story collection from The Amazing People Club explores the lives of four amazing people who all enjoyed global success in a variety of ways. Get an insight into the life of Henry Ford, the man behind one of the biggest car brands in the world. Born on a farm, Henry's journey took him to Detroit, where he built the first mass produced vehicles - the Model T, the Model A and the system of 'Fordism'. His talent for invention and machines was inspired by other amazing individuals, including Thomas Edison.

Also meet Beulah Henry, called 'Lady Edison' by many; she was a prolific inventor. Many people have actually never heard of her despite her development of over 101 inventions! Be amazed by Henry Bessemer who played a critical role in steel making and steam engines which drove the industrial revolution and find out about George de Mestral whose ingenuity was responsible for Velcro, now used all over the world. It's a great example of the fact that behind every invention, there is a great story!

Each story comes to life through BioViews®. These are short biographical narratives, similar to interviews. They provide an easy way of learning about amazing people who made major contributions and changed our world.
Featured BioViews®
Henry Ford - USA
Henry Bessemer - UK
George de Mestral - Switzerland
Beulah Henry - USA