Amazing Educators Volume 1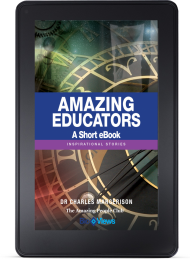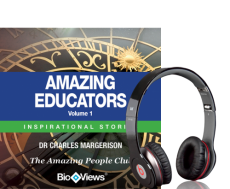 Description
By Dr Charles Margerison
Progress and education go hand in hand. This inspiring short story collection from The Amazing People Club explores the lives of four influential educators who recognized the importance of sharing knowledge to improve people's lives and acted on it. Meet Maria Montessori whose revolutionary educational method has inspired public and private schools throughout the world. While many have heard of Montessori schools, most don't know about her pivotal work in India or the fact that she was the first woman to qualify as a doctor in Italy. Explore the life of another amazing woman who dedicated her life to educating people. Inspired by her own teacher, Helen Keller became the first deaf and blind person to earn her degree. She traveled the world to educate people on politics and women's rights.
You'll also meet Aristotle, who was taught by Plato and in turn taught Alexander the Great. Without doubt, he is one of the most important figures in Western philosophy. Finally meet the lesser-known, but no less amazing, Dr Reg Revans. His is one of the great management thinkers and pioneered Action Learning, a process we can all use in our lives.

Each story comes to life through BioViews®. These are short biographical narratives, similar to interviews. They provide an easy way of learning about amazing people who made major contributions and changed our world.
Featured BioViews®
Maria Montessori
Helen Adams Keller
Reg Revans
Aristotle