Amazing Escapees Vol 1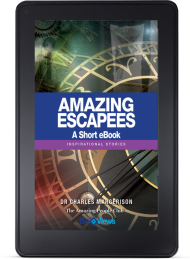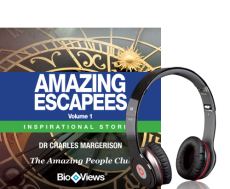 Description
By Dr Charles Margerison
There are many forms of escape, and many reasons for needing to do it. In psychological terms, it's the 'fight or flight' response. Some, like Harry Houdini, turned escape into a death-defying form of entertainment but for others escape was the only way of fleeing a miscarriage of justice or the brutality of a concentration camp.
Henri Charrière attempted to escape from a penal colony in French Guiana nine times and was finally successful in 1941. Find out what happened! Read about Rudolf Vrba's incredible escape from the Auschwitz concentration camp and his subsequent attempts to alert authorities about the atrocities there. Who can forget Bram van der Stok, the most decorated aviator in Dutch history, and one of only three men to escape from the German POW camp Stalag Luft III in 'the Great Escape' of 1943?
Discover more about the lives of these and other amazing escapees in this unique collection of eStories from The Amazing People Club®. Each story comes to life through BioViews® which are short biographical narratives, similar to interviews. These inspirational stories provide a new way of learning about amazing people who made major contributions and changed our world.
Featured BioViews®
Mary Bryant
Henri Charriere ("Papillon")
Harry Houdini
Bram van der Stok
Rudolf Vrba