Amazing Explorers - Volume 2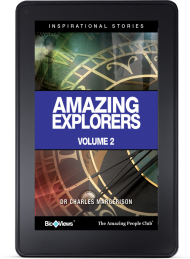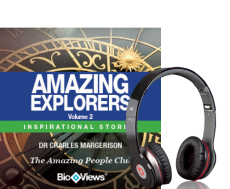 Description
By Dr Charles Margerison
The geography of our amazing world has come about through the contributions of many. The Amazing People Club invites you into the adventurous and inspirational lives of five amazing explorers, whose voyages around the earth have contributed to civilization as we know it today.
Take to the skies with Amy Johnson as she explored new boundaries in aviation, setting world records along the way. Trek the wilderness lands west of the Mississippi with Meriwether Lewis on the historical 'Lewis and Clark Expedition' which lasted 28 months. Join David Livingstone, Marco Polo and Jacques Cartier as they explored new worlds and paved the way for modern settlements. Their tenacious spirits combined with their sense of exploratory adventure have had a major impact on our modern world
Each story comes to life through BioViews®. These are short biographical narratives, similar to interviews. They provide an easy way of learning about amazing people who made major contributions and changed our world.
Featured BioViews®
Jacques Cartier
Amy Johnson
Meriwether Lewis
David Livingstone
Marco Polo