Amazing National Leaders Vol 1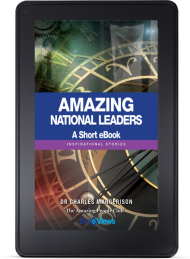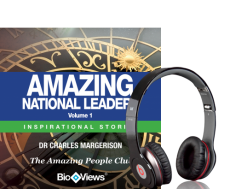 Description
By Dr Charles Margerison
What are the qualities needed for good, effective leadership? What is the 'X-factor' that makes some people natural leaders? Are great leaders born or made? All of these questions and more are answered in this unique collection of inspirational stories, as amazing national leaders from history guide us through their incredible lives. Learn about their strengths and weaknesses, triumphs and failures.
Exploring Catherine the Great's revitalization of Russia, Gandhi's successful non-violence agenda, Napoléon's great victories and devastating defeats, Queen Elizabeth I's 'Golden Age' and George Washington's election as the first President of the United States, we can learn so much from them and be inspired by each and every one of their stories.
The Amazing National Leaders stories come to life through BioViews® which are short biographical narratives, similar to interviews. These inspirational stories from The Amazing People Club® provide a new way of learning about amazing people who made major contributions and changed our world.
Featured BioViews®
Napoleon Bonaparte
Catherine the Great
Queen Elizabeth I
Mohandas (Mahatma) Gandhi
George Washington