Amazing Olympic Stories - Vol 1 - A Multimedia Textbook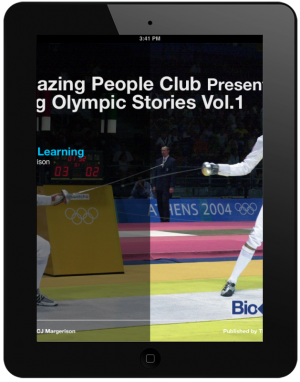 Description
By Dr Charles Margerison
There is no event quite like the Olympic Games. The athletes who compete are amazing in their ability to attain world-class standards as they strive to beat their competitors and defy physical limitations and records. But the Olympic story goes beyond those that compete and it is this story that often remains untold. These stories are revealed in an entirely new way in this multimedia textbook from The Amazing People Club®. Each chapter in this exciting title explores the life stories of different amazing people who played key roles in the history of the Olympic Games.
It features amazing people, including Pierre de Coubertin, who had the vision for an international athletic event that became the Modern Olympic Games. He developed the Olympic Flag, featuring the 5 interlocking rings, that is recognised all over the world today.

Meet Socrates and watch him literally "come to life" as he talks about the origins of the Olympic Games and their connection to Greek Gods and Mythology. Come "face to face" with Evangelos Zappas, who revived the tradition of the Olympic Games in Greece. He proved that a lack of formal education was no barrier to success, inspiring influential figures in Greece that the event would unify the nation, which it did. Discover the story of William Penny Brookes who, inspired by Zappas, was responsible for the formation of the National Olympic Committee in the UK and the first Olympic Games held in 1866 at Crystal Palace.

This content-rich, multi-media textbook includes a range of engaging and educational elements that support inspirational learning. Explore an interactive version of the Panathinaiko Stadium in Athens, marvel at photographs of past Olympic Games, be amazed as avatars of each of the featured amazing people come to life, listen to atmospheric audio stories and get a sense of the history of the games with a unique Olympic timeline. Also included is an informational section on the Games, which includes details of Olympic traditions and symbols. An interactive quiz at the end of each chapter enables you to test your new knowledge about the Olympic Games.

The stories are revealed through educational BioViews®, which are short biographical stories, similar to interviews. They have been enhanced with a range of multimedia resources, which will engage readers and support inspirational learning. Multimedia textbooks from The Amazing People Club® provide a new way of learning about amazing people who made major contributions to our world.

Featured BioViews®
Socrates
Evangelos Zappas
William Penny Brookes
Pierre de Coubertin