Meet Pablo Picasso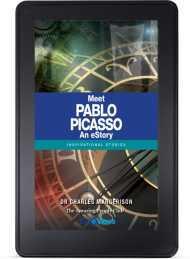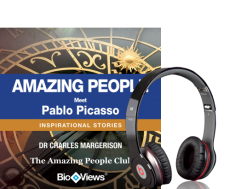 Description
By Dr Charles Margerison
Picasso famously said, "Everything you can imagine is real." Meet, and be inspired by, Pablo Picasso; world-famous artist and pioneer of the Cubist movement, as he tells his own amazing story.
Learn about the life events that caused Picasso to enter what critics called his 'Blue Period'. Find out how his personal relationships hugely affected his artistic contributions. Understand the man who painted Guernica, that most famous powerful anti-war masterpiece, and explore the many facets of this complex and emotionally charged artist through the power of BioViews®.
BioViews® are short biographical narratives, similar to interviews. These inspirational stories from The Amazing People Club® provide a new way of learning about amazing people who made major contributions and changed our world.

Featured BioViews®
Pablo Picasso