Learn from the most amazing people in the world!
Communication and Problem Solving (CPS) - Online Training System
Video: view how our content can enhance any learning environment
Convert Opportunities into Achievements
Would you like to understand how great achievers like Abraham Lincoln, Coco Chanel, William Shakespeare, Thomas Edison and Helena Rubinstein recognized opportunities and turned them into successes, demonstrating effective leadership in achieving amazing things?
Bring Amazing People content and courses to the centre of your organization and do just that.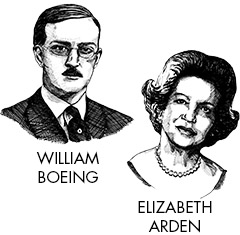 Four Key Application Areas
The CPS system is a tested and integrated approach to problem solving. It utilizes key concepts such as the STRATEGIC, RESEARCH, ORGANIZATIONAL AND PSYCHOLOGICAL issues.
CPS focuses on the skills required to be effective at both the technical and people management levels. It provides sharp-thinking problem solving skills to inspire every learner to produce great outcomes and secure success, within a framework that is both accessible and easy to use.
"Most people spend more time and energy going around problems than in trying to solve them."
Henry Ford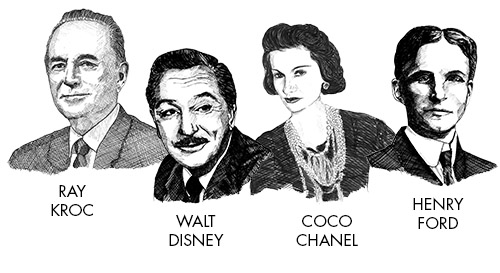 Topics
The Amazing People Club course content is action based and can be arranged around topics including:
Opportunities Management
Innovation
Entrepreneurship
Leadership
Achievement
Teamwork
Our resource library features over 400 amazing people from a huge range of industries and interest areas, including music, science, business, art, travel, invention, engineering and aviation. Our online course content is available via subscription/license on a per user annual basis. Bespoke courses can be created and tailor-made to perfectly enhance any range of learning and training resources.
To gain a full overview of the spectrum of topics available check out our exciting range. Titles include Amazing Careers, Amazing Entrepreneurs, Amazing Business People, Amazing Scientists, Amazing Engineers, Amazing Doctors & Nurses, and Amazing Educators. Start exploring the series now.
Bring inspiration to your learners and the core of your organisation.